About AMW
African music through a series of concentrated events.
African Music Week (AMW) heightens the understanding of Africans and people of African descent through music and culture. We've consistently created platforms that help provide mentorship support and build the capacity of emerging artists.
African Music Week (AMW) has been at the forefront of assisting to push Afrobeats music into mainstream pop culture. This global palatable sound represents the spirit of the new African Invasion Movement (AIM).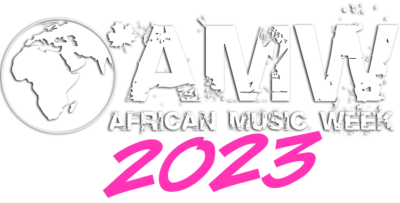 Call for Artists
Application Closes May 20, 2023
Artist Registration is now open.
Attention all musicians! The registration form for African Music Week 2023 is now open for artists! Don't miss out on this amazing opportunity to showcase your talent and connect with fellow African music lovers!
Speakers and Artists
AMW 2023 LINEUP
For the past 7 years African musicians, Industry executives and delegations from around the world, gather
in Toronto, Canada to celebrate the Afro-Beats Culture (ABC).
Our Schedule
Buy your tickets early!
AMW 2023 will consist of a conference, music festival, Film Screening, Queen's First showcase and youth summit. As a brand, we want to showcase the evolution and unity between Africans.
Canadian artists and artists from Africa and the rest of the diaspora.
WEDNESDAY, JUNE 7th 
---
Africa In Me(AIM) Film Fest.
Doors Open at 5:00 pm 
SHORT FILM SCREENING 1
Film T.B.A
06:00 pm-06:30 pm
REGISTER NOW
---
FILM SCREENING 2
Film T.B.A
07:00 pm-08:30 pm
REGISTER NOW
---
AMW OPENING NIGHT SOIREE.
09:00 pm-12:00 am
BUY TICKETS NOW
Thursday, June 8th 
---
AMW YOUTH SUMMIT
Workshop 1
10:00 am-11:30 am
Learn the art of DJing – Indulge in a new creative experience, learn the basics to
beat match, mix and blend, or brush up on your spinning skills
REGISTER NOW
---
WORKSHOP 2
12:30 pm-02:00 pm
Beat making and Producing
REGISTER NOW
---
YOUTH PANEL DISCUSSION
02:14 pm-04:00 pm
How mental health affects young artists creativity?
REGISTER NOW
---
WHO DAT SHOWCASE
08:00 pm-11:00 pm
This event features some of the most talented young emerging artists in Canada.
BUY TICKET NOW
Friday, June 9th
---
AFRICA IN ME (AIM) CONFERENCE
Queens First Panel
With Special Guest Speakers
06:00 pm-08:00 pm
Women in the Music Industry: Breaking the gender gap
The over-sexualization of black women in the industry
REGISTER NOW
---
Queens First Showcase
09:00 pm-12:00 am
The 8th Annual Queen's First Showcase is an event dedicated to empowering women in the music
industry. Queen's First Showcase provides a platform that enables 5 emerging artists in the city to
showcase their talents on stage. The night is organized and implemented by women for women including
female DJs and Host. The Queen's First brand is intended to build the capacity of women in the
entertainment industry and create awareness about issues as well as provide opportunities and access to
resources to help support the continued success of women in the industry. It is a night of class, elegance
and empowerment, celebrated by an all-star female lineup of performances with a live band.
BUY TICKET NOW
Saturday, June 10th
---
AIM CONFERENCE (Day 2)
CONFERENCE SESSION
Panel Discussion
01:00 pm-03:00 pm
Monetizing your craft – Special Guest Speakers
REGISTER NOW
---
AFROBEATS FESTIVAL
08:00 pm-02:00 am
Afrobeats Festival – Celebrates the best emerging artists from African culture locally and
internationally, uniting them together on one scorching hot stage with a live band. The festival
Explores different genres and styles including Afro Dancehall, Afro Hip Hop, Afro Jazz, Afro
Pop, Afro Soca, and Afro Reggae.
BUY TICKET NOW